I need to address something that is a bit bothersome. I am not naming anyone specifically here so this general rule applies to ALL my members and pretty much anyone who uses my graphics.
When you request from me, ask me to make something special or buy PRs it is important that you follow my rules...I will be making an amendment to the site rules as well as the rules post here...
1.
NEVER
change file names of graphics...This means anything i make the file names must remain intact as i put tube credits and box credits in them...This goes for using graphics as promo buttons...
2.
ALWAYS
credit me for anything i make. It's simple to do...Use hover credit with (c)r_sambora_luvr or (c)zombie_grafix
3.If using my graphics as promotional items for other communities or websites please be sure that all the proper tube credits are listed within the filename, all credits are in tact and the individuals using them are crediting me for the graphic.
Correct Use Of Graphics: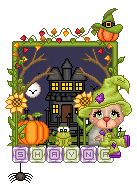 Code to grab for above:
Incorrect Use Of Graphics: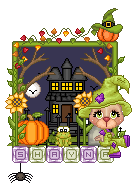 Code for above:
As you can see from the coding for that promotional graphic in the incorrect usage there is no tube credits, there is no box credit and i am not credited....
If you are currently using my graphics and have not followed the above please make the necessary changes. Only one warning will be given and then removal will take place. Failure to keep credits in place is a direct violation of my terms...Any and all paid tube graphics must be credited and all boxes must be credited...
Comments are welcome...
Thank you for your time
Vinnie